Resort:
Val Thorens
Country:
France
Ski Region:
Three Valleys
How does it look in Val Thorens just now?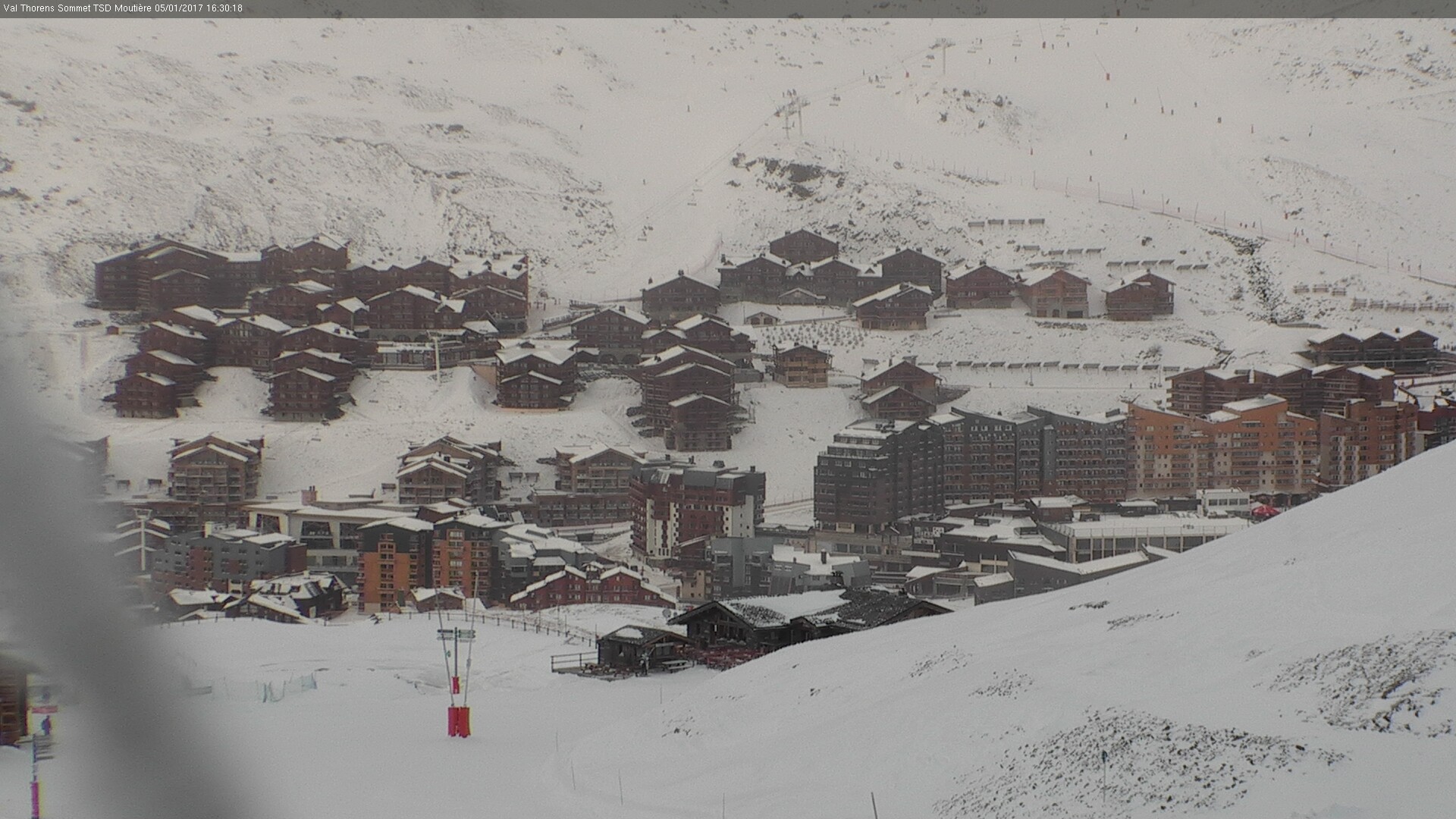 Resort facts
Ski area:
Three Valleys
Resort height:
1300/1850 m
Highest lift:
3200 m
Total Kms pistes:
600 kms
Nearest airport:

Geneva/Chambery

Transfer time:
2.5 hrs
Driving Time :
10 hours (Calais –Val Thorens ) )
Pistes/Lift info
Local Area
Whole Area

Top Lift

3200 m

3200 m

Piste length

140 km

600 km

Black runs

10

49

Red runs

42

175

Blue runs

40

207

Green runs

27

66

Total runs

102

497

Approx Lift Pass price 6 day adult

234 Euros

289 Euros
Snowbeds says
Its high gaurunteed skiing this can also make for a very cold exposed resort.
Part of the huge three valleys ski circuit.Good for all standards and types of winter sport.
Its a great value resort and has value accommodation that appeals the the 20 something crowd.
Boarder cross and snow park.
Think twice about travelling with infants/young children its uncomfortable for them to deal with the pressure changes due to altitude.
About 70% of guests at the resort are non-French, with a good proportion of those being German or Dutch, thus helping to contribute to a lively atmosphere at venues.
Search for accommodation in Val Thorens
Good for
High skiing
Huge ski area
British ski school
Affordable accommodation
Apres ski
Val Thorens proudly boasts the highest après-ski in Europe and has a good selection of lively bars. The Frog and Roastbeef has live bands and happy hour after skiing and the nearby Viking pub is a local favourite. Le Tango and the Ski Rock Cafe are also popular. The Red Fox specialises in afternoon karaoke and live music draws the late crowd to Malaysia,billed as the biggest dance floor in the Alps.
The resort has long invested in providing a wide choice of live concerts and the latest DJs on stage and on the ski slopes for its international clientele. Val Thorens, the highest ski resort in Europe, attracts music fans all through the ski season to swing, boogie, jazz, piano and classical concerts… Not forgetting, of course, the FestiVal Tho or "FVT", one of the musical highlights held each ski season in Val Thorens and attracting thousands of skiers and snowboarders from around the world -
This major event in the electro music scene takes place at the Chalets de Thorens in the 360° Bar at 2300 m of altitude and attracts an international audience seduced by the quality of music and the festive, laid back atmosphere up on the slopes of Val Thorens. -
What others say
From the Telegraph.
'The resort's position at the head of the Belleville Valley, surrounded by a horseshoe of dramatic peaks, is truly spectacular. On a fine day this offers a world class winter panorama. But when the weather closes in on the village, way above the treeline, it can feel a little like an Antarctic expedition.'
Top Val Thorens tips
Start on the Tougnette side in the morning and follow the sun round the mountain
To avoid the crowds head towards Orelle
Do take warm clothing and dress warm in the evenings
Snow forecast
5 Day forecast

View detailed snow forecast for Val Thorens at:
snow-forecast.com